Doing a restaurant tour over a holiday vacation is a tricky thing. Apparently. There is still so much leftover turkey and stuffing in the fridge right now and we've eaten so much at every meal, opportunities (and desire) to eat out has not been as plentiful as I had anticipated.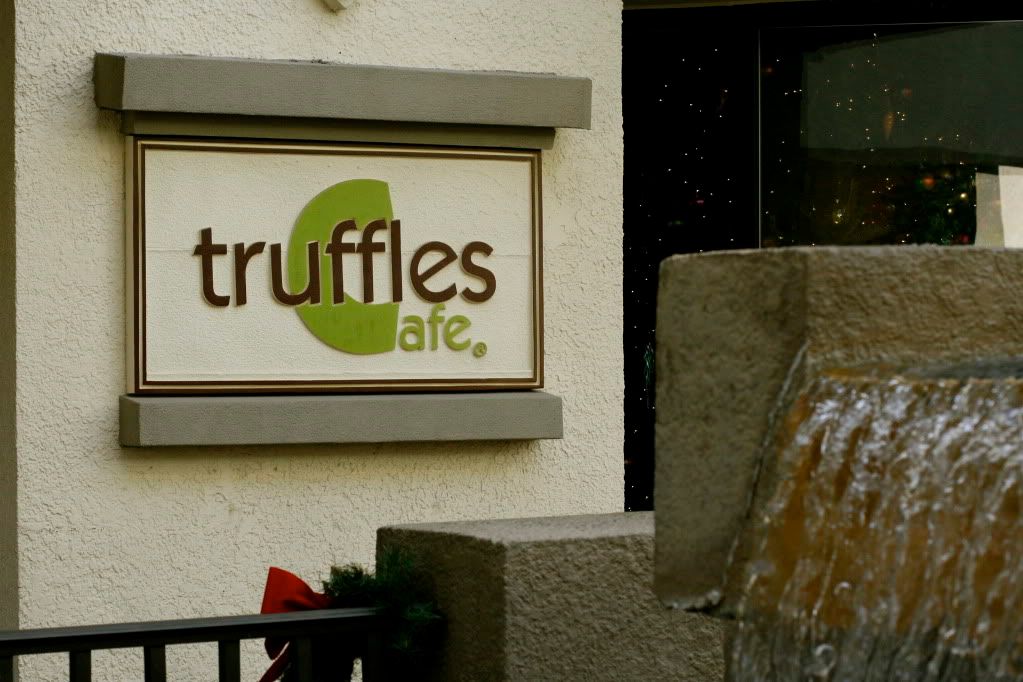 But I do want to share a recent outing my mother and I enjoyed to Truffles. Truffles isn't necessarily an experience in Southern culinary indulgence, but it is delicious and unique to Hilton Head and so I do enjoy popping in for lunch every few trips home.
Truffles is located in Sea Pines Plantation on the south end of the island (with another cafe next to the Sea Shack and another over the bridge on the mainland). Bright paintings of florescent flamingos and palm trees add a certain beachy, but not gaudy, flair and the dimmed lighting mixed with natural light from two full walls of windows offers elegance but not stuffiness. A true representation of Hilton Head. It's a flip-flops sort of town, you know, but it's flip-flops with class. If that makes any sense.
Now onto the food…
I started with a cup of their tomato-dill soup.
And finished with the black bean burger and a side of sweet potato fries.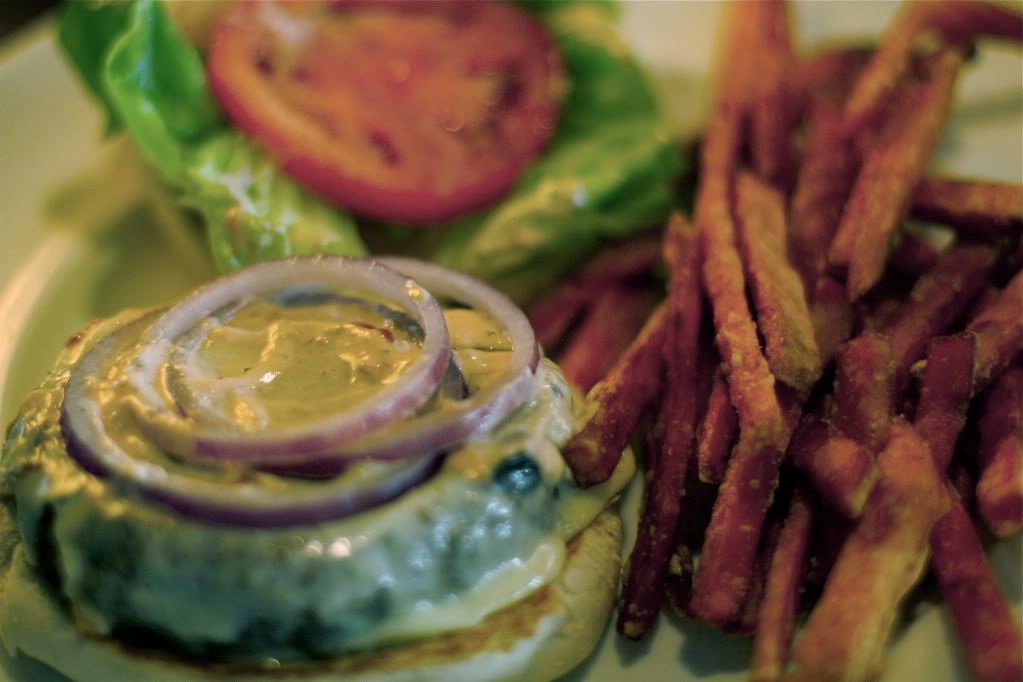 The burger was good, particularly due to the sauce they conconcted for it. But the soup … the soup was heavenly, and if I could get ahold of a DeLorean I'd go back and cancel the black bean burger and instead, eat a bowl (or two) of the soup. I'm somewhat of a conessuier of tomato soups, if I do say so myself (and I do), and it was divine. Especially with their warm bread and herbed butter (oh the butter … [sigh]).
Dessert was in the original plan, but upon second thought, we thought better. We. Were. Full. (Perhaps due, in part, to the bread and butter. Yes. Quite so.) So we left it at that. And that concluded our lunch at Truffles.
Bottom line: Do eat at Truffles, the next time you're on Hilton Head. Do eat their tomato-dill soup (lots of it). And do hide the butter in your handbag. You'll want it for later.