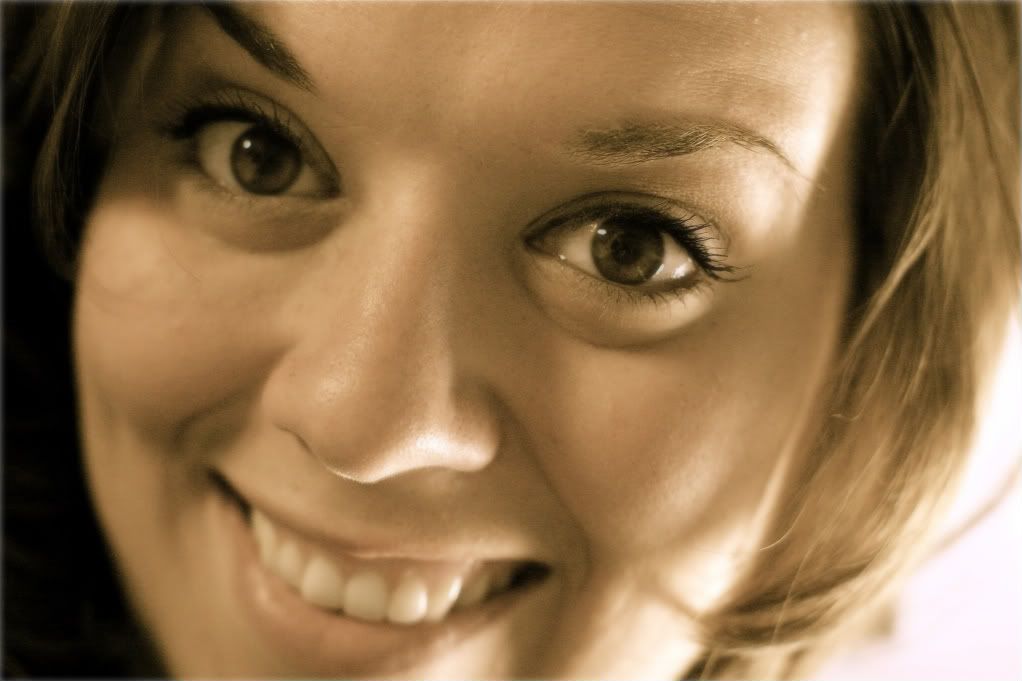 Today was the first day on my path to what's next. And that picture above proves that I believe there is something important and worthwhile for me. I took it right before I left the house this morning and I love that I can see no ounce of fear in my eyes. I still haven't figured everything out, but it's okay, and I find myself completely energized by the idea of taking the time to breathe and regroup. I honestly feel alive for the first time in a long time. The possibilities are endless and reeling. I feel … free.
Now if I'm being totally honest, I've still felt a bit of anger a couple times today over how everything ended yesterday. Like, why, if my boss noticed that I wasn't happy, didn't he call me in and say, "Hey, I know this job isn't ideal, but how can we work this out to be better?" or "I can sense you're not happy." or "I noticed you're not as go-gettum as you used to be." I mean I never even got a notice or a warning or a pink slip or anything. And I'm also angry because I feel like there was no one who went to bat for me. I mean if they were having discussions about letting me go, why didn't anyone say, "You know she has really been an asset to our company. She held so much together during the many management changes in her department. She defended our reputation on numerous occasions. She stepped in and did impossible things when no one else would. She's always been a team player, how/where can we better use her talents?" I think that's the thing that stings the most. I gave so much. And this is how I get thanked.
But … today I decided, I'm not going to talk about or acknowledge the anger again after this. I don't want to be bitter. I don't want to be angry. I choose to be positive. I am so grateful for the time I had there, for the people I worked with (most of them), and the opportunities to learn and grow in so many ways professionally. And really, being let go turned out better for me than if I'd quit. This way I still have access to my paid leave and my pension.
So, my dear friends. I thank you for your support, your love, your care, your concern, and your prayers. For sure, keep it comin' but just know … I'm so happy. More happy than I have been in a long time. I have one, amazing, life to live and I'm ready to live it.
I love you.
p.s. I'm of course weighing all my options over the next few weeks and evaluating what I want, who I want to be, and where I feel can make the best, most valuable, contribution and I'd like to pose a question to you … if I asked you to tell me (from your perspective) three ingredients that make up my "special sauce," meaning three things that make me unique and different and "Krista", what would you tell me? I've been thinking about this today and I think it's valuable to ask others what they see from their perspective. So lay it on me. :) (Does that make sense?)