1. At work yesterday I was able to sit in a private concert with Mack Wilberg, the conductor and musical director of the Mormon Tabernacle Choir, as he played for us, piece by piece, his plans for the Choir's next album. All I can say is that I was thoroughly moved, transported to a beautiful place. It will be an album you will want to listen to over and over again. Cross my heart.
2. I thought about Nutella for the majority of my train ride home.
3. For dinner, I ate a sandwich piled high with tomatoes and cucumbers fresh from the garden. That might be my favorite thing about summer.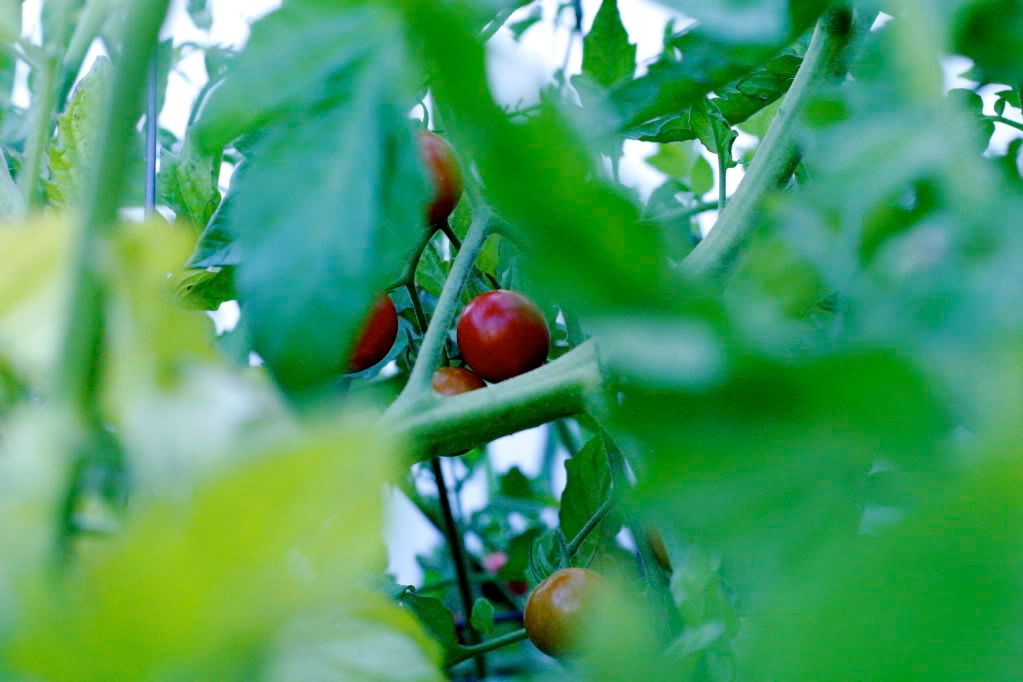 4. I test drove a new (to me) car. I think I might put mine up for sale this weekend. Maybe.
5. I said to Frit as we walked out of the Dairy Queen with our mini blizzards, "I don't know why anyone under 40 would want to date me. I wear house slippers to the DQ, I need to be in bed before 10:00 p.m. if I want to function properly the next day, and I prefer to be at home working on a puzzle* rather than being out on the town." She laughed and said, "I don't know why anyone under 80 would want to date you."
6. Here's a bonus, 'cause I know you'll love this one: When Frit got home from work I started to do a little dance for her (cuz that's what we do around our house when someone comes home), but I tripped (over my own foot) when I started my jig and slammed into one side of the kitchen counter and bounced over to the other counter, where I landed in a heap of laughter. Frit continued to belly laugh the entire night at random moments every time the scene popped into her head again. Maybe sometime I'll video a reenactment for you — just 'cause I love ya.
*It's the puzzle's fault I haven't posted a good post in the last few days. All I can say is if you thought blogging was addictive, try doing a jigsaw. We set up one of those portable, fold-up buffet tables in the living room, and the first night we sat piecing it together for hours whilst we watched My Fair Lady on VHS. The next day it was all I thought about at work. Frit even dreamed about it all night the day before we finished it. Needless to say, we're off to the Wal-Marts to get another one soon.