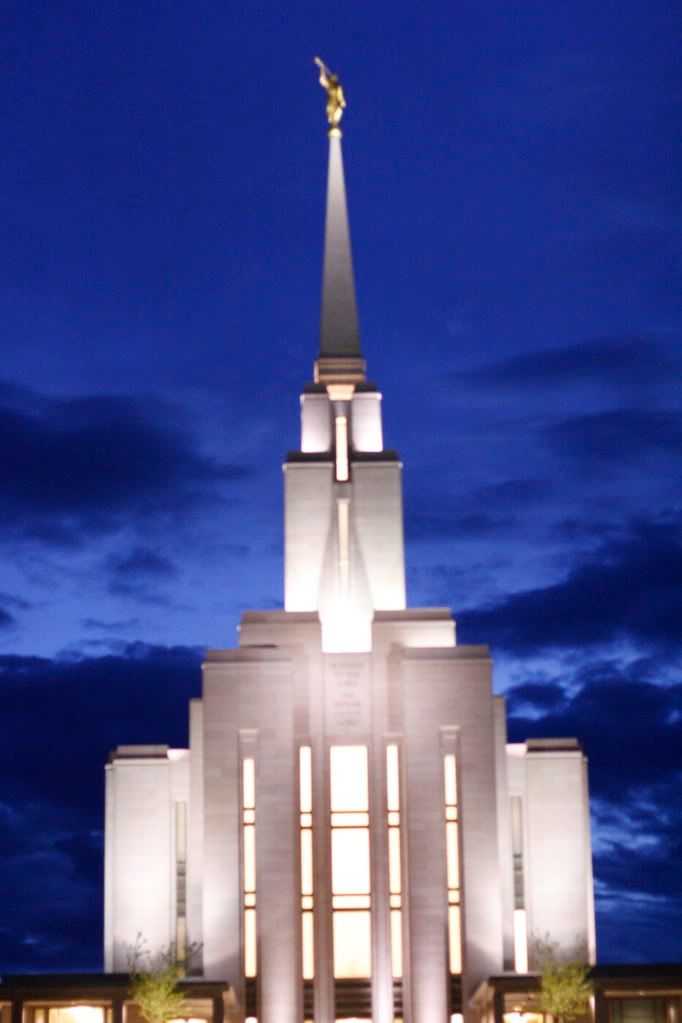 A couple weeks ago, Frit and I took a tour through the new Oquirrh Mountain LDS (Mormon) Temple. I've never been in a temple that wasn't spectacularly awe-inspiring and this one was no different in its own special, unique ways (I loved the bright pink poppies splashed in with all the whites and creams!). And I've never left a temple without being moved to personal spiritual heights.
This visit, along with other recent events, has me thinking about some things, which I'll hopefully process enough to share here soon. But while these streams are simmering, allow me to share a journal entry from 2005 that came to mind amid the stirring.
November 25: I need to share some things as I work through my thoughts and seek for strength of faith, and patience in God's time.
My friend Alicia and I went to an early temple session today at the Jordan River Temple before going into work. We talked and laughed (quietly of course) about how we often vacillate between discouragement and hope as we watch all the couples coming and going, at the temple.
Well. This morning, like I said, it was kind of an emotional session, especially towards the end as I thought about how badly I wanted to enter into the presence of the Lord, in so many figurative and literal ways, but knowing that I don't have all the answers to do so on my own. But there comes a point where I can't go any further without the hand of the Lord resting upon me and prompting me beyond my own abilities and knowledge … But also knowing that that is the whole purpose for going to the Lord … to momentarily breach the line between heaven and earth and receive the answers I need.
As I walked into the celestial room for quiet contemplation, and as we sat down, I looked to my left and there, in the chairs beside me, was this dear old couple … somewhere in their 70s … wrinkled … age-spotted … rounder I'm sure than when they first met … shoulders hunched under years of life … and their hands … their hands quietly intertwined on the chair arm in between them … eyes closed … each praying … his thumb rested on top of her hand with a visible sense of tenderness coupled with fierce protection. And I watched them pray. I watched for a long time. And then I watched them leave. And today … there was no vacillation. Today, there was no discouragement. Today, an aged couple represented nothing feeble. Today, hope was personified in its strongest and most fundamental form. Today, hope lives and its life is light.
Hope your day is filled with just that … hope.